I picked up this Sally Hansen Insta Dry Nail Color in Mint Sprint along with Grape Going. At first I though it was a limited edition color (since it's so pretty!) so I caved in and got this for 5 dollars in CVS...Well, it's actually a new shade added to the existing insta dri line and they went on sale for 2.5dollars in my grocery store...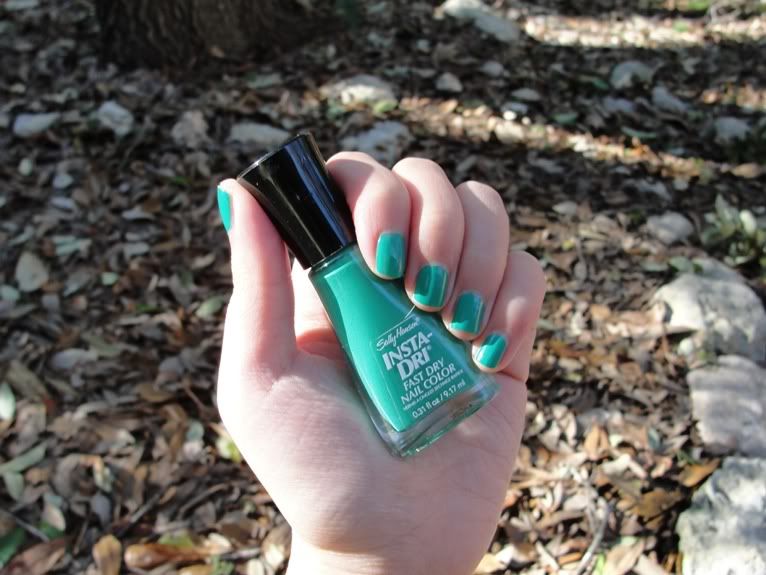 It's a greenish teal in cream finish. I found the color much more wearable than all the other green nail colors I have.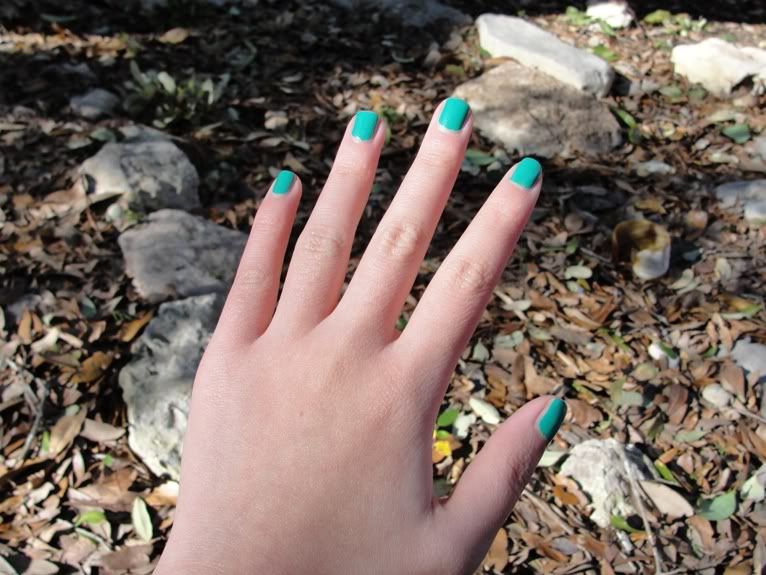 I can see myself wearing this all the time for the spring season.