Do you like floral packaging? I totally do! Anyway, while I was looking through the collection posters of upcoming releases. I found that many brands started add floral theme in their packaging for Holiday 2009 to Spring 2010 releases.
Spring 2010 Guerlian Cherry Blossom Collection
I don't know why Guerlain picked Natalia Vodianova as their spoke model...Everytime I saw ther promo pictures for each seasonal collection, I would go: "screw the Garden (for Jardin Interdit collection)I want her face..."
I always hate pink for being the color of Barbie and bubble gum (plastic!) but I love how fresh and elegant it looks on Guerlain meteorite.
Guerlain Imperiale Holiday 2009
collection
. These meteorite are always packaged in this pattern but I never considered those "floral" until now. (Weird huh?) I will totally get it (OK. please let it be under 30 bucks)if Guerlain make a compact mirror using this design...I think it will give Anna Sui a run for her money!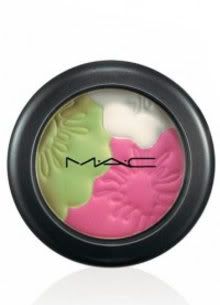 After looking at the Floral design from Guerlain, everything else becomes a bit ugly. Like this
MAC in lilyland
trio eyeshadow. (I have no idea how to wear any of the color in this eyeshadow trio and I would hate to deflower the pan.)
Chantecaille
cauliflower-cabbage face powder?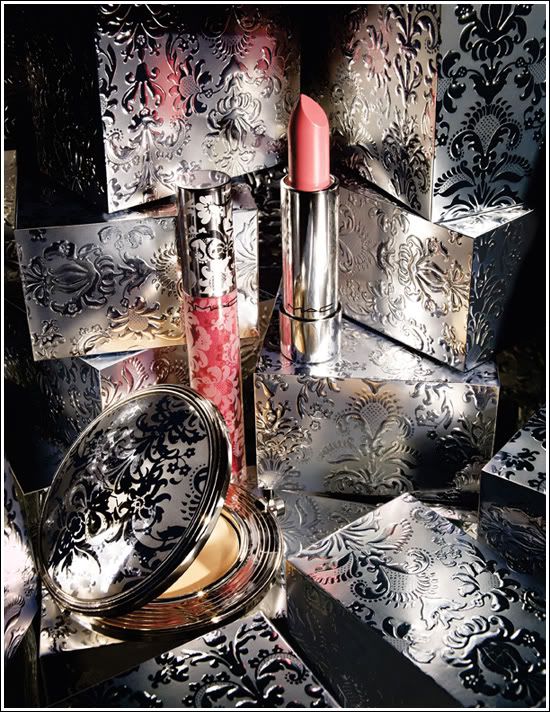 MAC Baroque
(one reader in Temptalia left a comment "This collection is going to make me Baroque.")
Boudoir collection
seriously wowed me at first sight(a second at max?)...then you know, for 26 bucks a tube of lipstick, I might as well go for Guerlain...
Lancome
is probably thinking about giving the floral theme an edgy vibe (and I am not sure if I love it) people love floral because it's soft, gentle and radially symmetric. Being a French brand, their brand image look more utilitarian (US-like) to me. Anyway, I do look forward to that cream coral Chris and Tell lipstick.
.
Keslan Patharan Jeweled Rose
holiday set. According to their website,the 3 colored blush is supposed to enhance you joyous holiday expression or something like that. I think that mauve lip gloss has the potential to be a grandma mauve...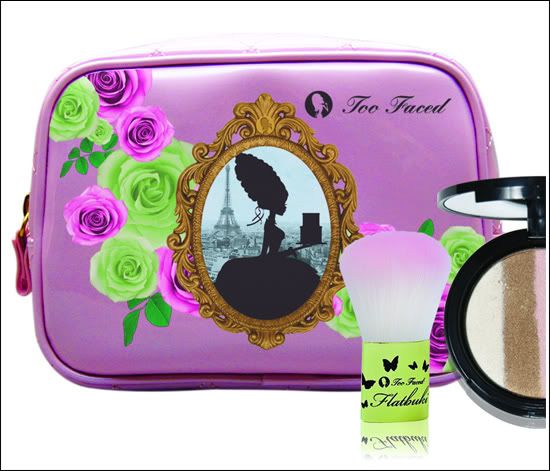 Too Faced Holiday Set
- I never quite get the brand. It's as expensive as Nars but their packaging just look so much cheaper! (Well, I still like their glitter eyeliner and Eyeshadow insurance though)
Anyway, do you like flower in makeup packaging? If you don't, what do you like?
Butterfly, bugs, plastic diamond, squiggly or just the minimalistic ones like Nars or MAC? (I do like flower when the design is pretty and delicate (i.e. I like Paul & Joe, Anna Sui but I think Clinique is a bit...tacky) I might get sick of it if the trend becomes more popular though.