I don't want to admit it...
I think NARS is totally replacing Stila as my favorite eyeshadow/blush brand. (I feel a bit sorry for Stila that their brand image got cheap out drastically since the launch of Beauty Crunch...)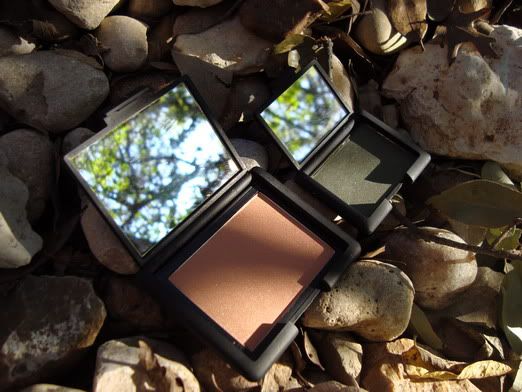 Well,Cherry Crush was beautiful but a 24-dollar cheek stain that lasts less than a month is quite a rip-off, Stila eyeshadow are pigmented and easy to blend but they are very dusty and the overall texture pales in comparison when faced with some of the NARS shadow...
Review will be up since these picture are not good enough...By the mean time:

Don't you love Higa Manami's peachy blush
(and her hair, face, purple nail polish and the blue dress)
?