If I like something well enough, I usually go for a second, if it's really good, I go for third...But I only liked the Revlon Beyond Natural Cream Lip Gloss a tad bit...how did I end up with 2 more?
Well, they were buy on get one free...so for the same price, a sane person would walk away with two tubes instead of one...Anyway, I wish I walked home with zero instead... Here is my thought about the three I got, as a little round up.
Here is the first tube of Revlon Cream Lip gloss, Peach which I got quite a while ago (It usually takes me 2 month before I review the stuff I buy.) because I wanted a shimmer free peachy gloss, it works rather well if you give it a few seconds to blend and settle.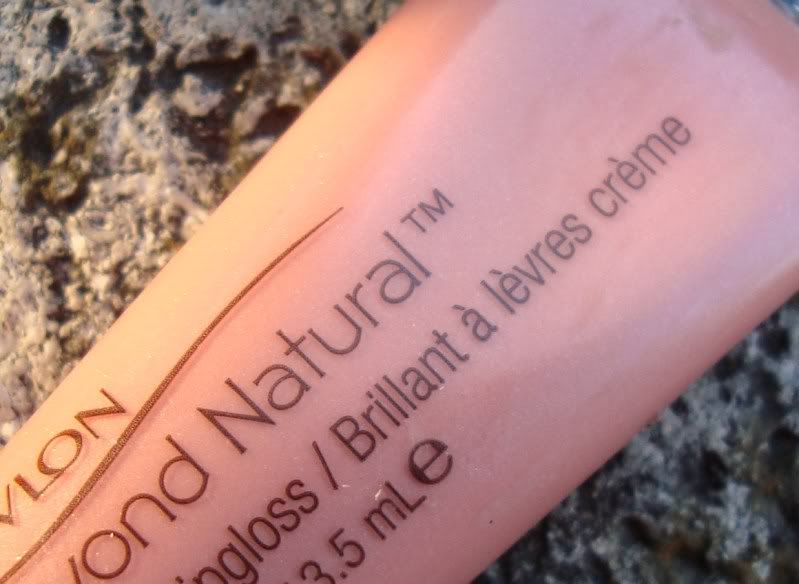 Pink
is a soft pink and it has an infinite amount of super tiny silver shimmer. I personally don't like how pink or shimmer look on me as the shimmer tend to make my lips look bigger (than they needs to be) and pink tend to make me look sick (my natural lip color is deeper-pink/red) . Anyway, the combination actually doesn't look bad on my lips as the color isn't too overly girly. The shimmer isn't too annoying either since they are so fine.
Texture wise, it's the same a Peach, it's a bit on the thick side, but give it a while it will settle into a relatively natural finish.
Rosy
is in a deeper peachy shade, it has some semi-transparent shimmer that doesn't show at all. (Love it!) The shade is same level of color intensity as my lips but it's peachy instead of red (my lips has quite a bit of mauve undertone, I think) I really love the gloss when it comes to the color, and it also seems to be easier to blend.
Actually, the color is somewhat like their Super Lustrous lip gloss is Nude Lustre, a flesh-pink that's very natural, wearable. In fact, I like it a lot better than nude lustre because instead of glossy, it gives a soft and natural shine and a decent amount of peachy tint.
But where is the swatch to back up my claim?
Since I have been loving Rosy quite a bit, I used it for 3,4 times before getting to do a swatch...before I even got a chance, the tube turned rancid within 3 days and started to have that horrible sour smell. I mean, it was
sealed
when I got it and it smelled alright the first one or two times. It means that this has gone bad from inside...How gross is that?
Anyway, I returned the 2 right away and maybe I will get another tube of Rosy somewhere else and hopefully it will smell alright.