Stila is quite famous for their shadow, while I don't really fall for their duo (I should have checked on Makeup Alley before buying...). Some of their single pan are never the less pieces of gems out in the eyeshadow market. Today I will share with you one of my favorite shadow/liner, Stila eyeshadow and smudge pot in jade.
Like most stila shadow, jade has a smooth and creamy texture meking it super easy to blend and fine. It's a deep olive/sage green with golden shimmer. I usually use it as liner since I (still) haven't master dark shadow...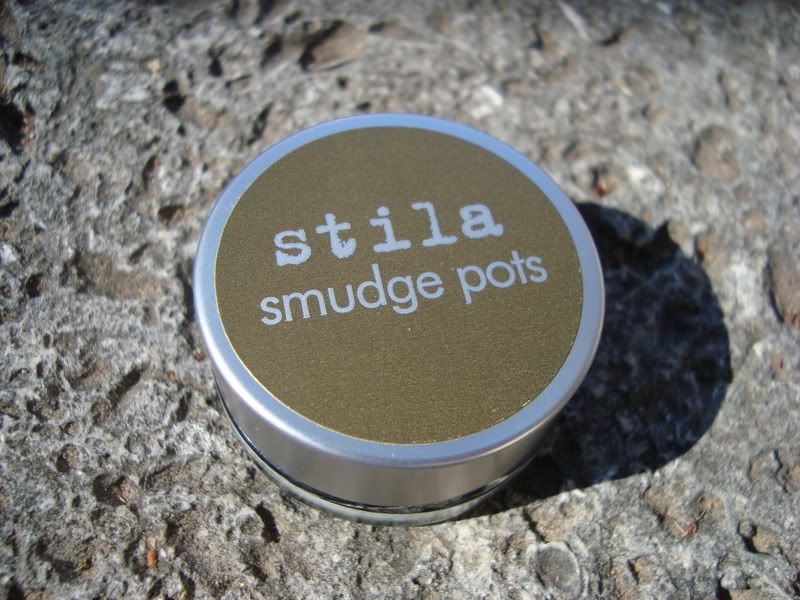 My frist smudge came with a set, I love the inky texture and the fact that it's so easy to work with since the gel is so soft (it has the most liquid liquid like texture out of all gel/cream liner I've treid yet the color is no less intense... The color of this smudge pot is pretty much identical to that of the eye shadow pan, when used as eyeliner, smudge pot makes a sleek line while the pan can be both soft and precise or (when used wet) deep and sleek.
A little bit of smudge pot I used under my eye (picture taken 2 months ago...that day I went to sleep at 2am and woke up at 5:30am...so excuse my tried eye and the ...dry lines...argh)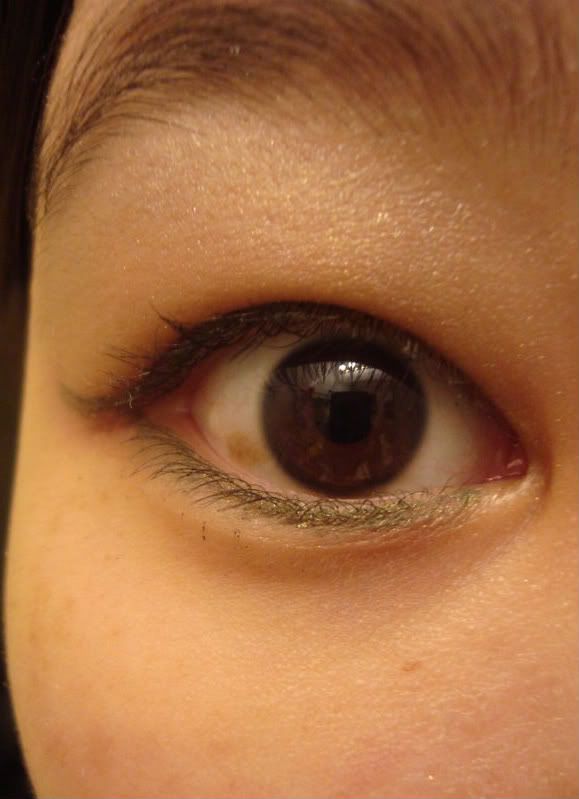 Slightly thicker line with stila #4 brush. (taken inside the restroom so the lighting is a bit yellow.)