Do you remember the good old day when boys in general annoyed the heck out of you (they still do)? Anyway, don't you miss the time when all you use is just a roller ball lip gloss and you feel perfectly happy about it?
I missed the good old time, so I bought this (well, it was only a dollar so why not...) Bonnie Bell lip smacker.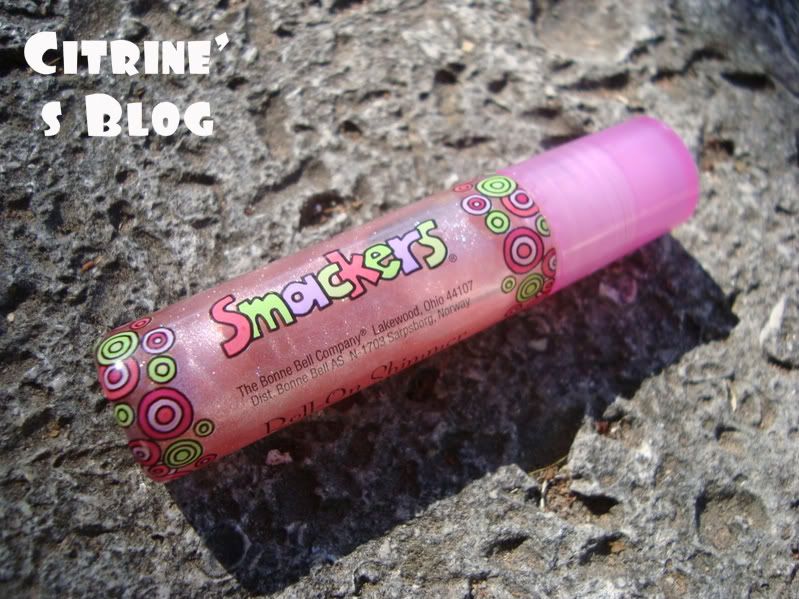 No, It's not really a lip gloss, just a thin layer of mineral oil and other craps that makes it smell sickening sweet...a few years ago (now it seems forever) I actually ran through quite a few of Bonnie Bell when I was in high school.
Bonnie Bell's tartget age group is actually girls in elemantary school to junior high for the most, but I was pretty happy with the brand since it's about the only thing that looks alright on me (NYC got some glosses with high pigment that looked horrid on me) that I also could afford with my allowance. I alway think that using parent money to do cosmetic hauls isunconstitutional...
Anyway, I like Bonnie Bell quite a bit since all they provide is a touch of shine and moisture, and that's all I really need because I have somewhat distint/strong features and any makeup "especially improper ones by myself" just look plain weird on my face.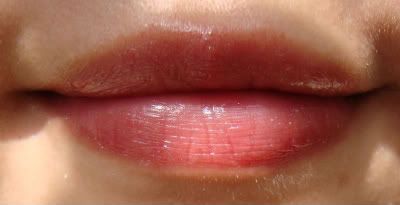 Can you see anything on my lips? Frankly I can't...the plastic rolly ball is not that rolly afterall...
*Sigh* I really wish I was a kid allover again...