I believed that as long as I am blogging, the lip gloss galore will never end...See, I've told myself to stop buying lip product, but the outcome? You can guess it...
This is actually a gloss I bought back in summer when bath and body works has a min-sale going one fore 50% off...The package is not that pretty, buy since I don't have much peach colored gloss, so why not pick one up?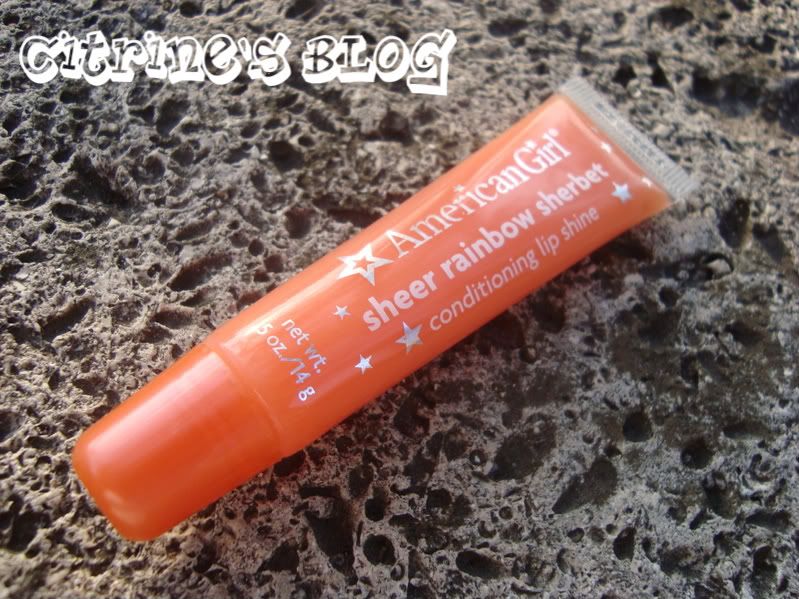 The flavor of this American Girl lip shine is something like mango sorbet...It smells just like those fruit punch slushy (typical girl gloss scent) and the texture is quite runny, typical again...
Since it's quite watery, it doesn't look bad on the lips at all, it's just that the color doesn't show up at all. Well, it's not all that special but I like it, since I prefer water gloss over those very glossy/sticky ones.
Just keep in mind that this thing evaporate pretty quickly once you are wearing it, a lot of touch up is needed.