Random picture of my makeup bag that I took last week while I was waiting for that 20 minutes (after putting on sunscreen) I don't really re-apply any of those, I just like to carry some of the goodies with me) and the blotting paper is only there because I like looking at the goodies.
I guess I went alittle over board with the sun protection that I happened to have 4 different sunscreen that day. The one at the bottom is the only one my face can tolerate though...the Aveeno is too oily that I can only use it on my feet. (I wear sandals and shorts quite frequently)
One of the lip balm (in the picture at the top) topped with clear juicy tube...
I was playing with my makeup yesterday and ended up with this look...(I will post the review for the eye color I used very soon.) I should just stick with soft colors when it come to eye makeup.
btw, please excuse my freshly messed up eyebrow. While on the other hand, I am resuming to my never ending lip gloss galore.
Missha Light Up gloss is some random pink shade. One good thing about Asian brand lip gloss, no matter how bright they look in the tube, it all turns out flattering when you turn it on (but it you see a tube of gloss that has the looks impossible to pull off, chances are, you can't pull it off. The color looks OK but I personally don't like some ultra girlie shades with chunky glitter like this, the scent was way too sweet for my liking, but I like the gloss anyway since it's a gift from a good friend of mine.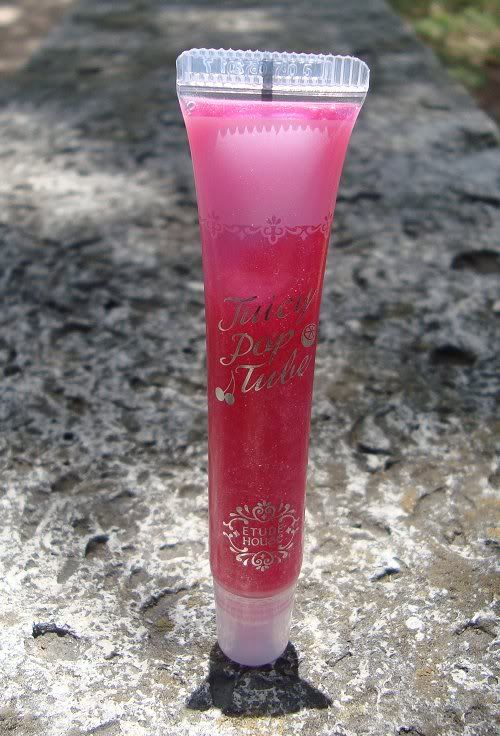 Etude house juicy pop tube(they should really learn to be creative, any of you see the knock-off Anna Sui Mirror it has as gift with purchase?) ...Again, some major huge glitter out there, the color is quite often seen in what I call candy look in some Korean young girl...I am not a bit fan of those. The slanted applicator is smaller so it goes on nicely without overboard.
Benefit California Kissin' (The first thing popped out of my mind when I see this name is
Kissin
eating pineapple at the peach, I guess I have been one of those disturbed children...) The color look quite pretty just from the tube but it's more of a clear gloss, it's a bit glassy, which I personally don't like. I doubt it will brighten up my smile unless I use it on my teeth...Yeah, sometime blue gloss makes me look sick.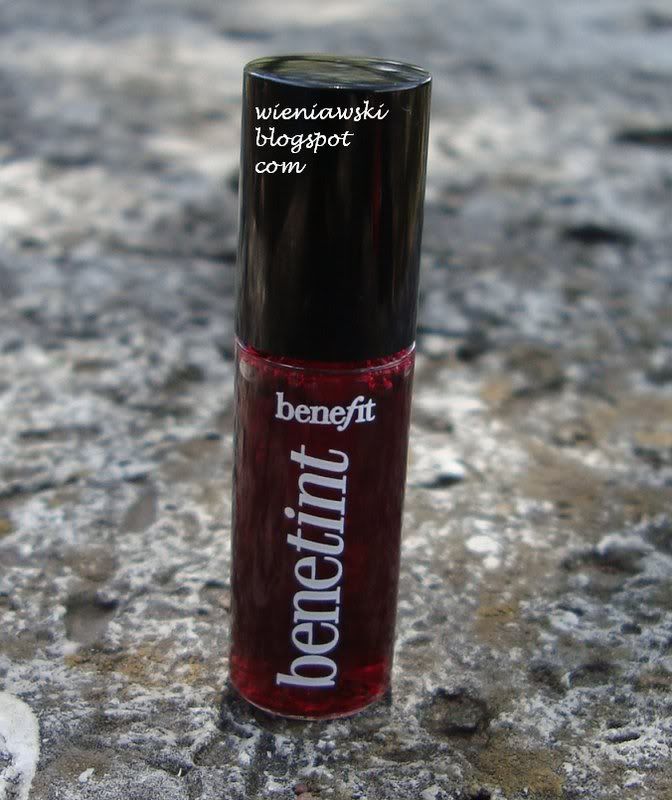 I love this cheek stain! First, it smells just like rosewater. It's a cool rosy tint that give you a flushed look( I have another blush that gives a warm flush/sunburned look.) that stays on forever!