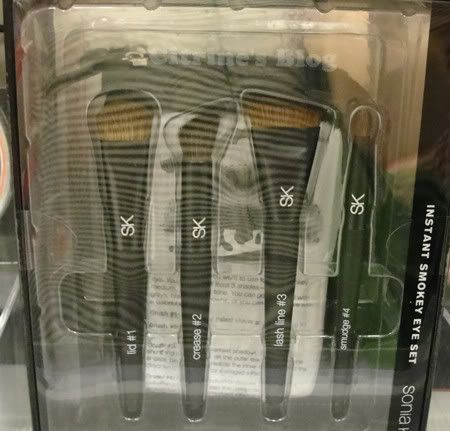 Some new Sonia Kashuk brushes I spotted while I was at Target (where else?) - Instant Smokey Eye Set with lid, crease, lash line and smudge brush (four steps isn't what I call "instant" though).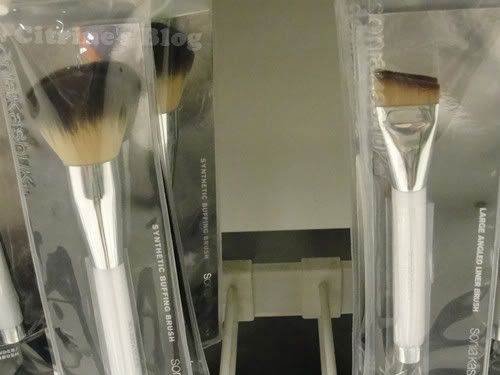 A fluffy Synthetic Buffing brush and large angled liner brush (looks cool but it's not gonna work on shadow/gel liner with a smaller pot). I am not sure when they did it, but the white brush handles are now made of plastic (instead of the light and flimsy wood).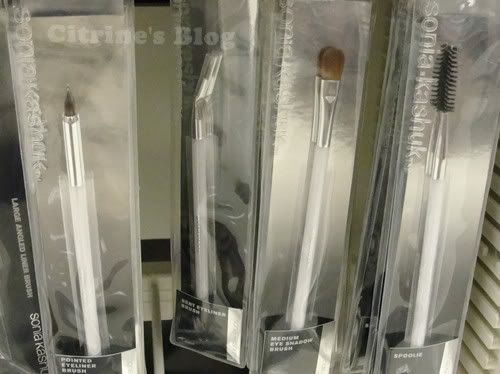 Pointed eyeliner brush, bent eyeliner brush, eyeshadow and spoolie (bought it and it's surprisingly well-made for the 1.99 dollar price tag. Highly recommended if you need one). I might go back for the shadow brush since I like the new more solid handle, not to mention they don't take up as much space as the black squigglies.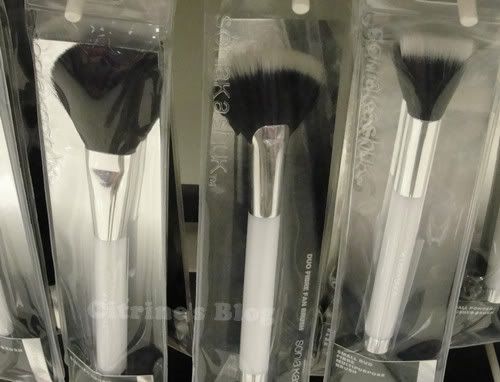 Powder brush, duo fiber fan brush and skunk brush.