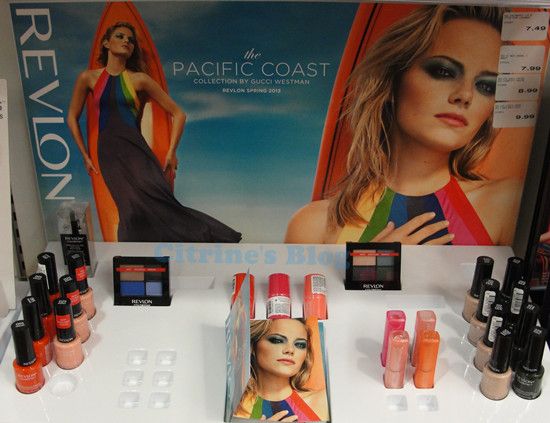 Spotted at UTLA a week (or two?) ago - Revlon Spring/Summer Collection called Pacific Coast. Just when I thought I couldn't be more impressed by Gucci Westman (well, at least visually the whole display is very tempting) here is another one!
The three Baby Stick (lip and cheek stain in gel formula) - Google search told me that these are waxy, sticky and very sheer (A worse version of their Photoready blush?) ...Skipped. I suppose for the price, you can actually get a mini Tarte cheek stain (which will be yummy-smelling and pigmented).
There are two eyeshadow quads (Free Spirit and Sea Mist), several new lip butters - I might get the hot pink one called Sorbet (if it ever gets cheap enough).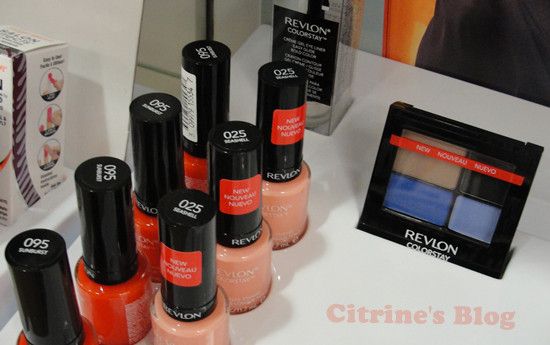 Nail Polish in Sunburst, Seashell and Eyeshadow Quad in Free Spirit