New display at Walgreens - Sinful Colors Liberty Belle collection featuring nail lacquer and nail art paint in red, white and blue .
Anyway, I don't think I have seen the white polish before (wonder if it would apply like white-out)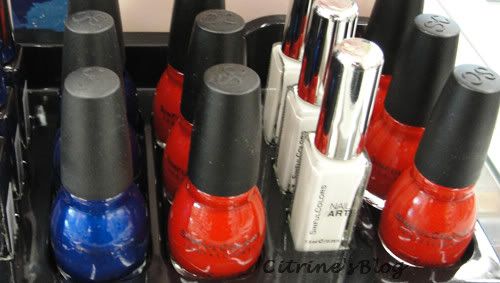 The blue set is the only shade that contains shimmer in the set.
Throw-in CVS display of four new scents from Essence of Beauty - Sweet Paradise, Cool Rain, Island Dream and Sensual Night.