Summer 2012 is going to be a great season for lip product junkies (or a horrible one, since we will all be broke)...Just look what I found : Another new range of sheer lipstick/lip balm hybrid from L'Oreal! These are so popular that 2/3 of the display was gone when I took the picture.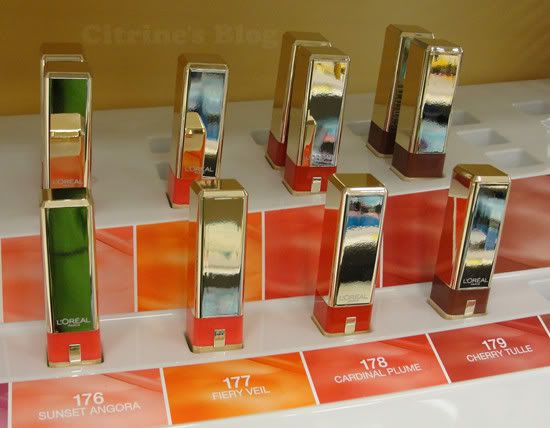 L'Oreal Colour Riche Colour Caresse Luminous Lip Color seems to offer the things that I want (and didn't get) from their Colour Riche balms, wide color selection with plenty of coral, peaches, orange, cool pink and sheer red! I am not sure what to say about the big chunky golden packaging but I guess shiny/glossy tubes do look good in photos.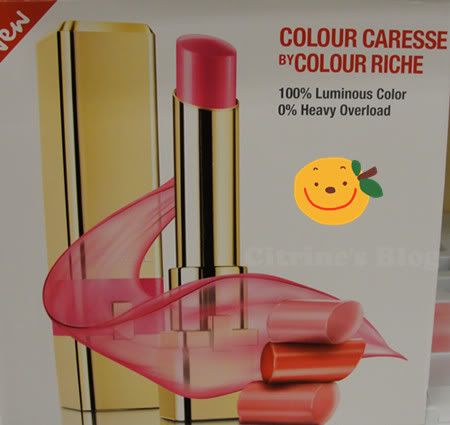 The packaging of Colour Caresse Lip Color is actually the same as Colour Riche Balm, with golden (instead of silver) tubes and a plastic lid (sprayed with metallic paint) and that piece of rectangular thing poking out in the front. The lipstick itself look very much like L'Oreal
European release Rouge Caresse
(with a domed top) so the formula should be different from the Colour Riche balm.

There are 12 shades available - Cotton Pink, Pink Cashmere, Blushing Sequin, Velvety Fuchsia, Rose Taffeta, Violet Chiffon, Sunset Angora, Fiery Veil, Cardinal Plume, Cherry Tulle, Silky Java and Sheer Linen. Each retails for 8 dollars at Target. (I already have five shades jotted down.)
Other new releases - Voluminous False Fiber Lash mascara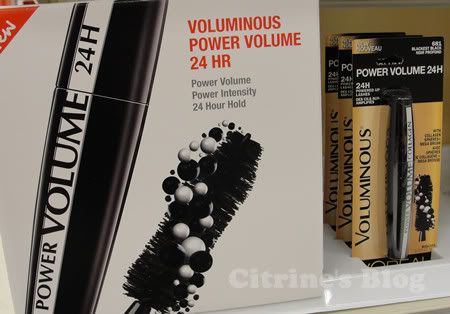 Voluminous Power Volume 24 HR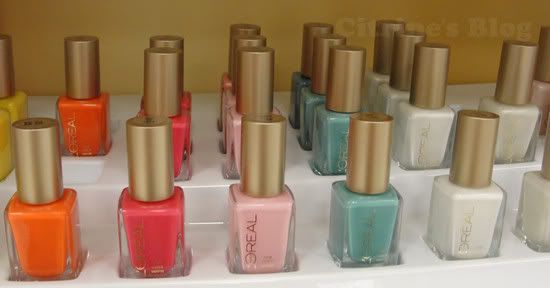 Some Colour Riche Nail Color (some are from their summer Gold-themed collection)