Are you tired of the drugstore spy cam bombarding that's going on for the past few days? Too bad, here is more, new products and sets from elf at Target (while I was looking for some cheap new toys)...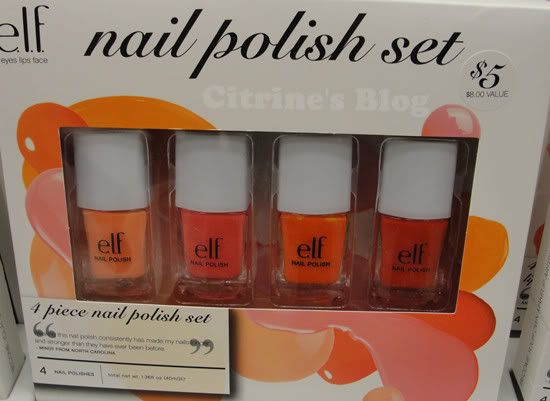 The most eye-catching part of the display are these 4 Piece Nail Polish Set in oranges, coral and red. The set retails for 5 bucks which I guess is reasonable (the nail polishes used to be a dollar a piece but according to elf, "Due to the new and improved formulation, the single nail polish price has increased to $2".)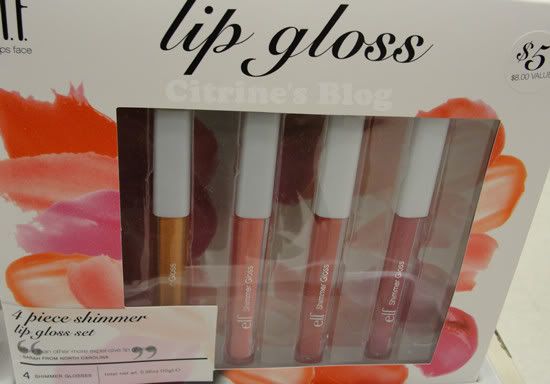 4 Piece Shimmer Lip Gloss Set -I wish these glosses are available individually (I only want the salmon one)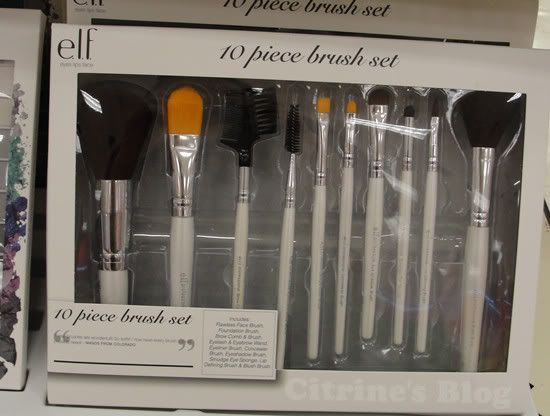 10 Piece Brush Set for $10 - I actually don't get sets like this. Why don't I just buy them separately since I can pick the ones that I need? On the bright side, the eyeshadow brush in this set seems to be properly cut/glued, something unseen by me for the past three years...
Mineral eyeshadow sets in Earthy, Bronzed and Smoky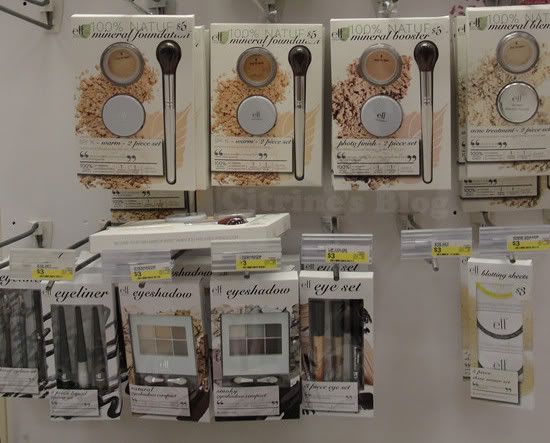 Bunch of 100% natural Mineral Foundation, Mineral Booster, pencil eyeliner, liquid eyeliner, eyeshadow palettes, primer sets (Which I kind of want to try)
3 piece eye set and Shine Eraser Set (Green Tea, Tea Tree Aloe blotting sheets)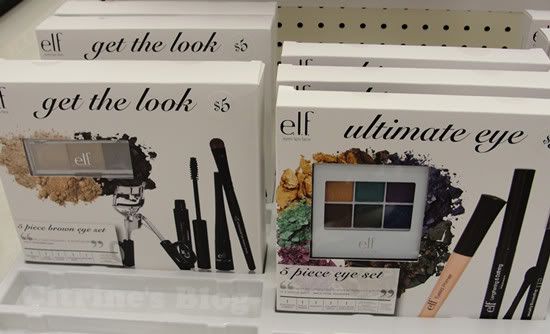 Get the Look 5 Piece Brown Eye Set and Ultimate Eye 5 Piece Eye Set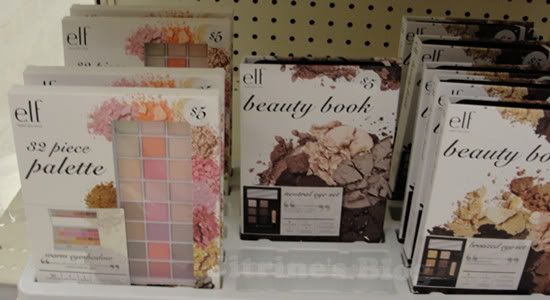 32 Piece warm eyeshadow palette and neutral eye set
Bronzed Eye Set, Smokey Eye Set Beauty Book and 32 Piece Cool Eyeshadow Palette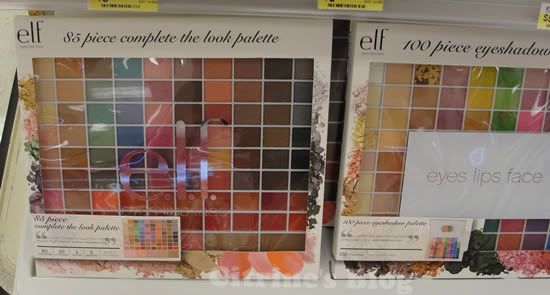 85-piece complete the look palette and 100-piece eyeshadow palette - Which are perfect choices for people who want to try variety of looks.