Finally, another green (beside the China Glaze Chrome called Cherish) nail polish that I love!
Milani Flamboyant in Green is from the fall 2009 Welcome Back Color collection, which features many colors that reminds me of the 80s. It's a pea green that shows a bit differently in various lighting and the effect ranges from apple green to a light lime.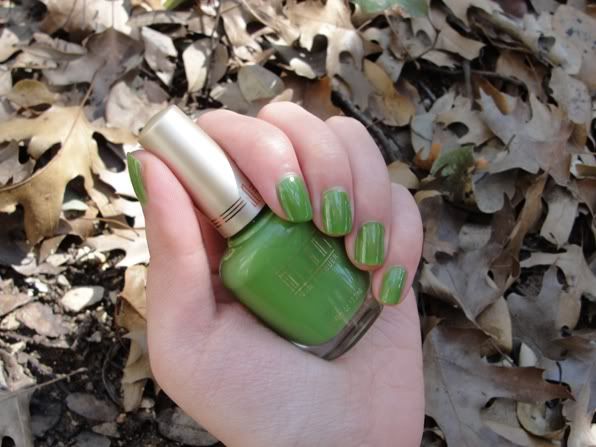 Like most limited edition cream Milani nail polish (I have tried 2 shimmery ones from the brand and the the formula is a bit nasty), application was fairly easy. Even the formula leans toward the runny side, it's fairly easy to layer on the color and build up the intensity without leading to some gunky mess. The polish also settles rather quickly, to a smooth and glossy finish.
I can't wait to see what new limited edition they would come up with (maybe there would be none since they introduced quite a few new products for past month or two).